GO toll for trucks, buses and heavy motorhomes
All vehicles with a maximum permissible weight of over 3.5 tons are subject to a mileage-based GO toll when using Austrian motorways and expressways – commonly known as truck toll.
You are obliged to pay the GO toll for an HGV, a bus or a heavy motorhome. In order to be able to pay the toll you must install an on-board unit inside the vehicle. The GO-Box is our very own on-board unit. You can collect one from any of our over 175 GO points of sale in Austria and overseas. The GO-Box must be mounted correctly to ensure that communication with the toll gantries is not impaired at any time. Please mount the GO-Box correctly to avoid being liable for substitute toll fees.
Rates 2021
Distance-related toll including surcharges for air and noise pollution for motor vehicles with a maximum permissible weight of over 3.5 tonnes
Rate groups
Category 2
2 axles
Category 3
3 axles
Category 4+
4 axles and more
 
Day
Night**
Day
Night**
Day
Night**
Drive type E/H2*
0.04940
0.04980
0.06979
0.07071
0.10430
0.10546
EURO-emission class EURO VI
0.20010
0.20050
0.28077
0.28169
0.41702
0.41818
EURO-emission class EURO V and EEV
0.20980
0.21020
0.29435
0.29527
0.43399
0.43515
EURO-emission class EURO IV
0.21670
0.21710
0.30401
0.30493
0.44503
0.44619
EURO-emission class EURO 0 to III
0.23730
0.23770
0.33285
0.33377
0.47799
0.47915
Rates in EUR per km, excl. 20% VAT, valid as 1st of September 2021
* Drive type E/H2 covers purely electric drives and hydrogen fuel cell drives.
** The night rates apply between 10 p.m. and 5 a.m.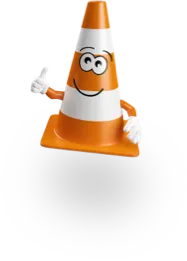 EURO emission classes
The EURO emission class of your vehicle over 3.5 t mpw affects how much toll you pay. The "cleaner" you are on the road, the cheaper the toll.
Increased rates still apply to the section toll segments:
A 9 Gleinalm or Bosruck Tunnel
A 10 Tauern Tunnel
A 11 Karawanken Tunnel
A 13 Brenner motorway
S 16 expressway Arlberg Tunnel
An increased rate (+25 % on the basic kilometre rate) is also applied for the A 12 on the Lower Inn Valley route (between the border at Kufstein and the Innsbruck/Amras intersection).
GO-Box: Our very own device for paying the GO toll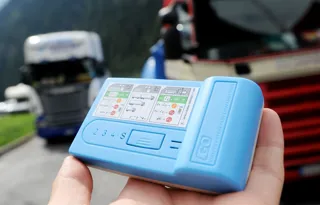 The GO-Box is an electronic device for toll payment that is installed in the vehicle (on-board unit). It uses microwave technology to communicate with the toll gantries and thus automatically ensures the payment of the toll. Always keep the data on the GO-Box up-to-date to ensure that you pay the correct amount of the toll.
Switch to GO toll